This is what happens when you barely open anything I want to see on a weekend, Hollywood: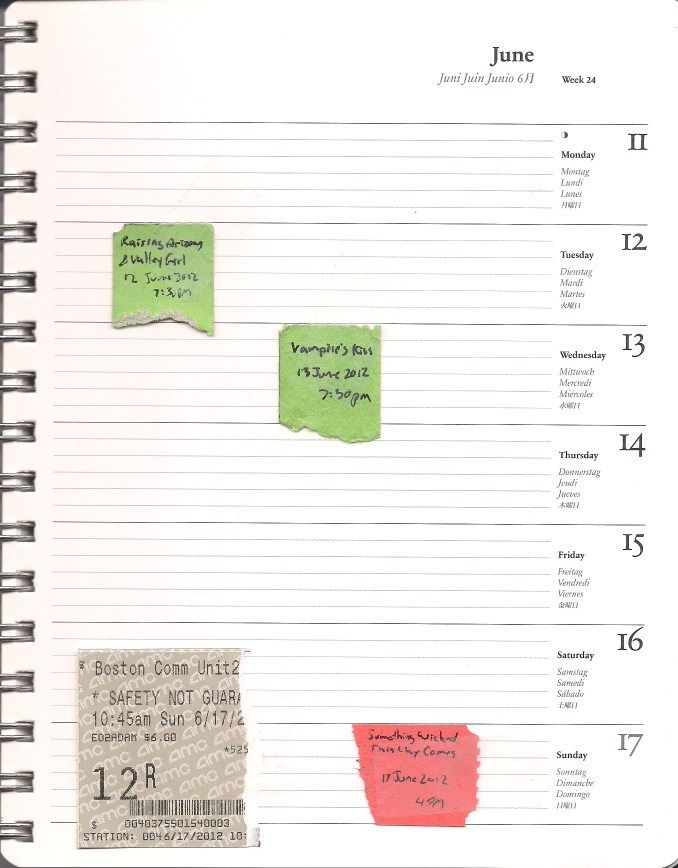 I wind up going through my books, finishing
The Future Is Japanese
and chugging right through Hard Case's rediscovery of Robert Silverberg's
Blood on the Mink
. Some
Nicolas Cage at the Brattle
, Ray Bradbury's
Something Wicked This Way Comes
at the Harvard Film Archive, and
Safety Not Guaranteed
when I found myself shut out of the Cumberbatch/Miller
Frankenstein
at the Coolidge.
I've got to say, I was darn disappointed to not get into that; it runs again on Monday, but that's the version I saw last year with Benedict Cumberbatch as Victor and Jonny Lee Miller as the Creature, and I really wanted to see it with the roles reversed (put this out on Blu-ray, someone!). And not just for the new and imagined subtext of how both are now playing a modern-day Sherlock Holmes on TV, the other one was really excellent. I guess I've learned a valuable lesson about not taking seats at these special presentations for granted, even when you are talking 10am on a Sunday morning.